Modernize your SecOps and maximize your SOC with the fastest MDR
Managed detection and proactive response 24x7 against cybersecurity threats in your network, endpoints and clouds, integrating AI, ML and automation.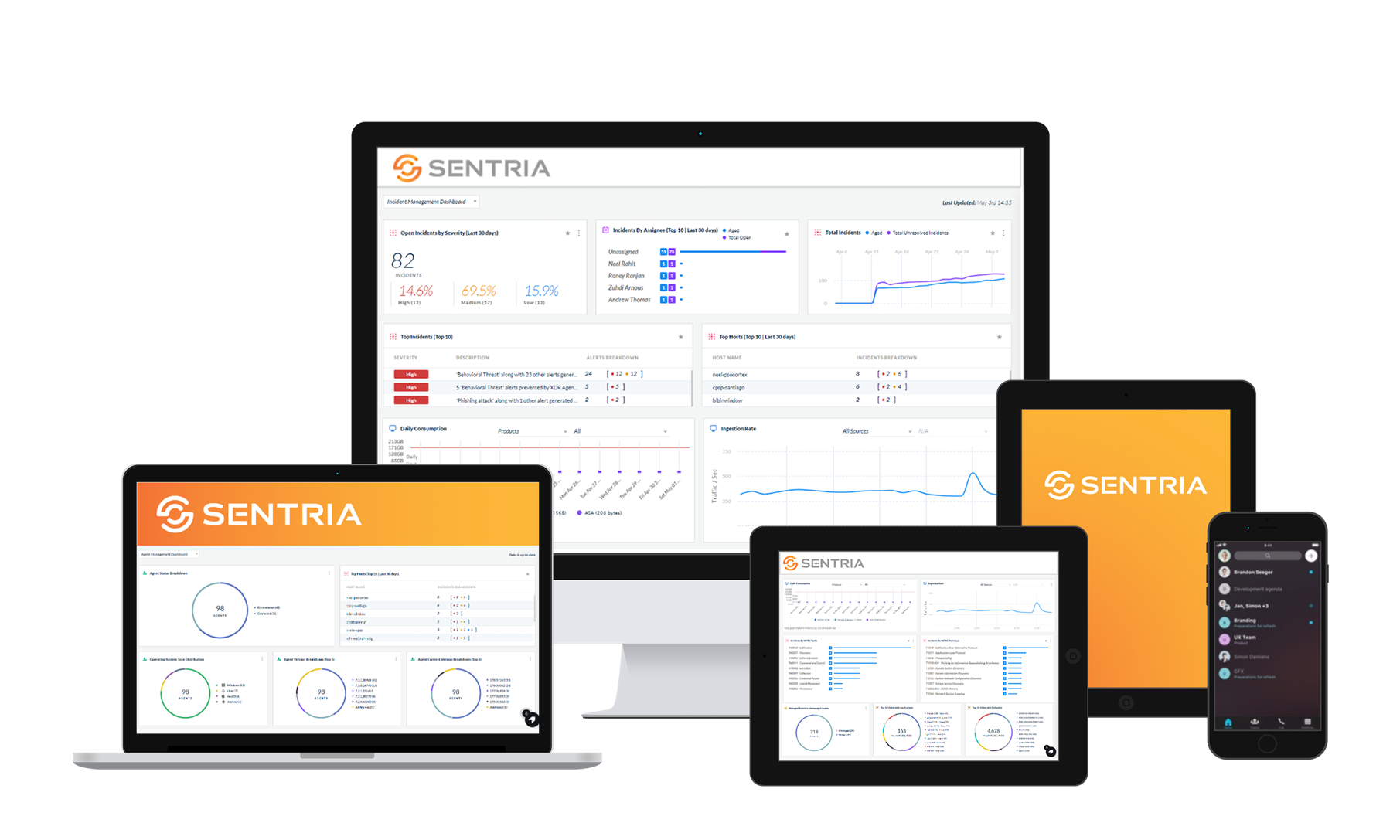 Driven by leading technologies in the cybersecurity market




24/7 COVERAGE
Retaining staff for continuous coverage is difficult and expensive. That is why we offer you permanent coverage with expert analysts who manage alerts, proactively hunt down threats and respond according to the SLA's that your business requires.
THREAT DETECTION
Organizations with stable and mature SOCs struggle to find people and time to hunt for threats. Take advantage of our experienced, proactive and dedicated threat hunters to find the latest stealthiest attacks today.
MTTD OF MINUTES
The key to an attack is speed, so minimizing the threat actor's residence time is our focus, reaching a maximum time of 30 minutes.
CHOOSE THE RIGHT MODEL FOR YOUR COMPANY
It is important that outsourced security services are tailored to your organization and its specific needs.
Reactive service focused on vulnerabilities.

Manages firewalls, logs and vulnerability scanning.

Use portals and emails to communicate with analysts.

Requires additional subscriptions and makes daily manual updates with artificial intelligence tools.

Very limited incident response capacity. Its purpose is to alert.
Proactive and focused on threat detection, investigation and analysis.

Runs detection, investigation, and response 24/7 across network, endpoint, and cloud.

Direct communication with expert incident investigation analysts.

We use technologies such as Al and ML, integrated to perform deep threat intelligence analysis.

With great execution capacity to respond to incidents.
HOW CAN MDR MAKE A DIFFERENCE IN YOUR COMPANY?
Alert management is no longer enough
Many SOC providers only monitor certain Environments, leaving the responsibility of research on your team. Our MDR service offers detection and response to attacks on all your assets.
Hiring and retaining cybersecurity analysts is a problem
Faced with a shortage of more than 3 million cybersecurity professionals worldwide, organizations are increasingly turning to managed services to increase their teams.
Security teams are overloaded with alerts
Analysts face a flood of 11k alerts a day on average. This only causes fatigue in analysts, resulting in the dismissal of alerts that could put the security of your organization at risk.
Find the option that best suits your needs
Have an ally who becomes an extension of your team, understanding your meaning of success and what it takes to achieve it.

Single (endpoint)
With the endpoint sensor as the source of information, the focus is on end-machine threat detection capabilities.
Multiple (network)
We include two types of sensors: endpoint and network, to correlate multiple signals, have greater visibility and make decisions based on data.
Full
We put at your disposal our complete technological stack: email antispam and endpoint / network sensors to achieve complete coverage.
SENTRIA is a fully integrated management, detection and response service with leading technologies from Palo Alto Networks to empower your SecOps team 24/7 and help them anticipate cyberattacks in your cloud, hybrid and on-premises environments. Combining the expertise of Netdata, the world's most capable Palo Alto Networks partner, we redefined the way security services are delivered.